The Seltz Store scribbles! It begins.
So we thought it was about time we pulled our fingers out and got to work on producing some top-level content for all our seltzer squad to enjoy. As the UK's leading hard seltzer store it was only right that we backed up our huge selection of seltzers with a tonne of epic food & drink-based content.

Over the coming months, we're going to be posting up amazing healthy meal ideas, hard seltzer cocktail ideas, videos, tips, tricks, and all sorts of awesome content for you to lose yourself in for a few minutes of a day.

If you've stumbled upon this post and aren't quite sure what it is we do over here at Seltz Store then here's the low down. We sell the UK's biggest selection of Hard Seltzers. Seltzers are the newest drink craze to hit the shores of the UK. In the USA they currently outsell beer in a number of states and are quickly becoming the go-to beverage around the globe for anyone on the go, looking to party or generally after a slightly healthier alternative to bloaty beers and sugary cocktails.

Hard Seltzers are generally gluten-free, low in sugar, most of the time vegan friendly, and generally one of the most refreshing alcoholic drinks you can get your hands on. They come in tins, 250ml or 330ml so are infinitely recyclable and convenient for on-the-go refreshment.

We sell some of the leading brands including White Claw, Bodega Bay, Kopparberg and pride ourselves on the huge choice of smaller, independent brands like Arrowtown Drinks, Two Brooks, LuvJus and many more.

Part of what makes Seltz Store so different from the rest is that we allow you to build your own custom case of seltzers! Simply pick from the HUGE choice on the website, build up your own case of 12 or more and you'll get an automatic 10% off at the checkout.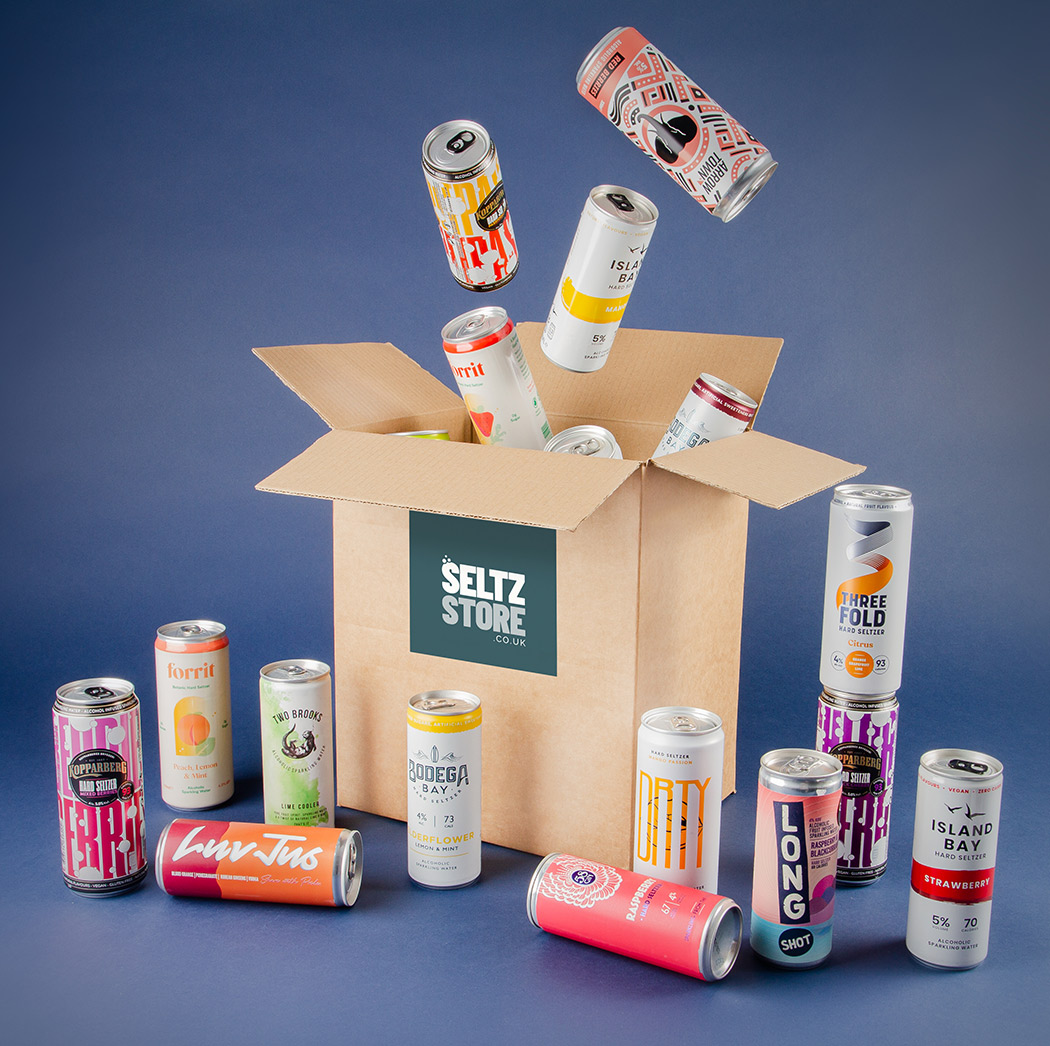 If Carlsberg did seltzer websites then it would be like ours.
Anyway, that's enough for this one. If you're looking to try out some drinks then head over and build your own mixed variety case here. If you've got an awesome idea for a blog post, collab, or simply want to reach out then ping me an email at [email protected].
Bye for now

Tom Crane
Seltz Store Founder