Arrowtown Hard Seltzer
Two brothers on a mission! Arrowtown is a small craft Hard Seltzer producer from Sussex. Refreshing, light and low in sugar their Hard Seltzers come in two flavours; Lime & Elderflower and Red Berries. What's even better is they're canned in a 330ml format which means more bang for your buck.
Having grown up in Sussex surrounded by nature and the countryside the boys wanted to build a brand that cares about more than just it's products. As a result, they've picked an environmental charity for each drink and donate a whopping 10% of profits to their causes.

Both the Arrowtown Hard Seltzer flavours are vegan, contain nothing artificial, no sweeteners and use nothing but 100% natural ingredients! At around 120 cals each a can and 5% ABV they're a must-try.
Read more...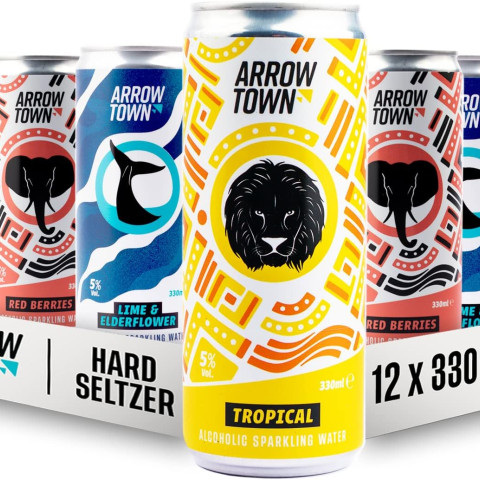 Arrowtown - Hard Seltzer Mixed Case X 12
from £29.95 now £27.95
Buy Now