Another banging cocktail from the guys at Long Shot Hard Seltzer. This time it's the Sherry Cobbler with a mere 65 calories per serving. Utilising the ever popular Long Shot Grapefruit Hard Seltzer. This cocktail requires only two other ingredients. Sherry & Lime juice!
Further proof that hard seltzers make the ultimate party drink. Ideal for BBQ drinks and as a mixer for home cocktails punchy enough to liven up any occasion.
The
Long Shot 'Sherry Cobbler' Hard Seltzer Cocktail
The Sherry Cobbler! A drink originating over in the states in the early 1830's or so this cocktail is typically just sherry, sugar and citrus, shaken and poured over a glass full of crushed ice. It's actually thought that this drink is what popularised the use of the straw, (though quite how anyone is meant to confirm that i'm not sure!) anyway, in true hard seltzer style it's been adapted to work with the Long shot grapefruit hard seltzer. A brilliantly citrus, refreshing and interesting hard seltzer cocktail, this a doddle to make and is sure to impress!
Author: Long Shot
Prep Time: 2 minute
Makes: 1 drink
...
Ingredients:
25ml Sherry

15ml fresh lime juice

Plenty of crushed ice
Method:
Fill tumbler (or a cobbler glass if you've got one!) with crushed ice. Add 25ml sherry and gently stir in 15ml fresh lime juice. The cocktail is simply finished by topping the remainder of your glass with the wonderful Grapefruit Hard Seltzer. For the ultimate garnish you can try float a cherry on the lime wheel (deffo insta worthy) and as for that Sherry - you might have to dig around at the back of the cupboard for it but trust us, it's worth it!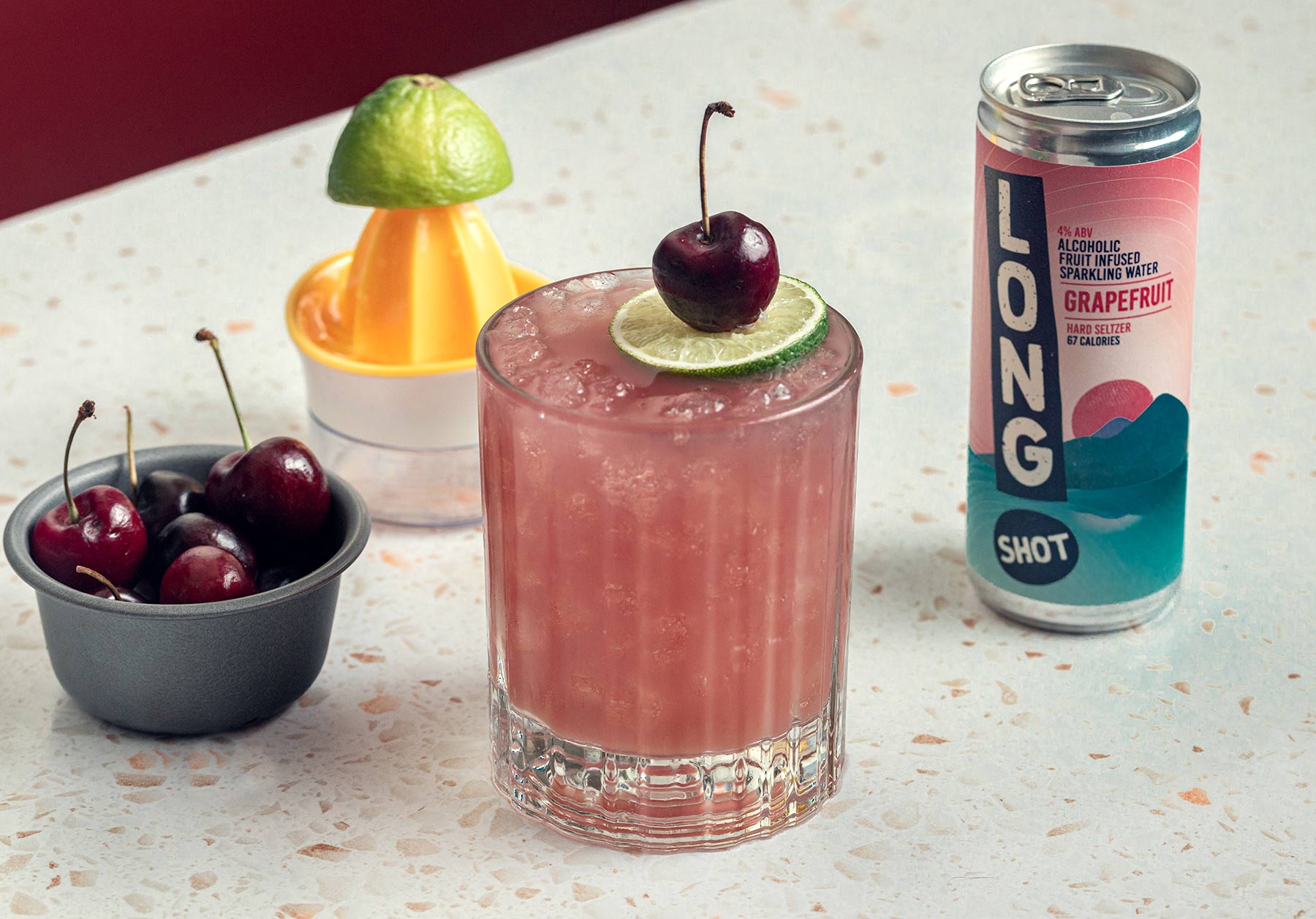 Try this amazing hard seltzer cocktail out at home and tag us in your efforts on Instagram so we can judge your mixology tekkers.
Like the look of this but want to try some others? Why not check out some of our other Long Shot Hard Seltzer cocktails?