As part of our mission to shine the light on some of the UK's hidden hard seltzer heroes we caught up with the founders of Percival & Co.
If you've not tried this trio then you're in for a treat. With hedgerow-inspired infusions like Elderflower Hard Tonic, Apple & Mint, and the ever popular Rose & Juniper Hard Seltzer these are a couple of boozy cans that will transport you into the Great British countryside with just a sip!
What's your name and where'd you come from?
Percival & Co - we are headquartered in Oxfordshire but have spread our wings to Somerset and Cumbria - very much British and countryside based.
Who are the key individuals?
Lucy and Georgina are the Co-Founders. Lucy's previous career is in finance, she has a sharp eye on detail and a passion for living well. Georgina was a grocery buyer at Fortnum & Mason and is usually either experimenting in the kitchen or enjoying the foodie scene in her home of Somerset.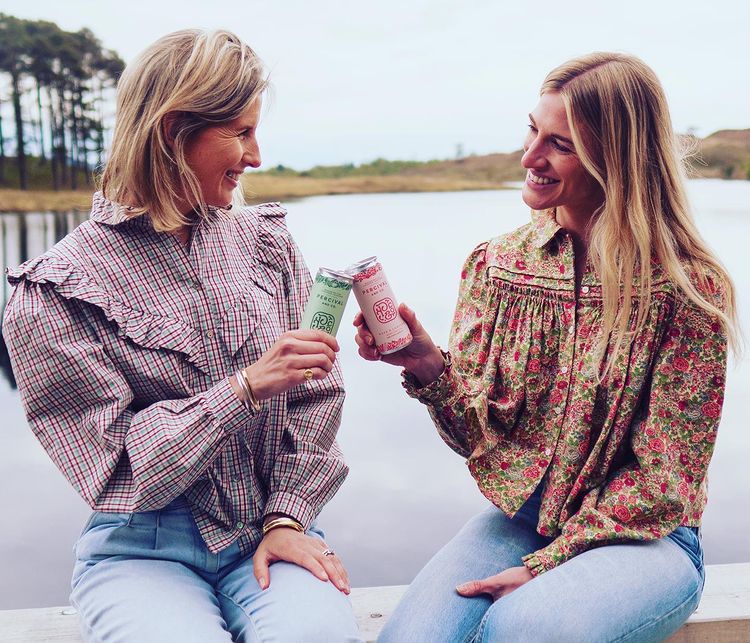 Tell us a little bit about your offering. Flavours, styles and why you picked them.
All our inspiration is drawn from nature and particularly the British hedgerows. As we'd made elderflower cordial before, we first started experimenting with elderflower and developed that as our first flavour, followed by Rose & Juniper and Apple & Mint. We have a bank of hedgerow recipes waiting to launch, and all our drinks follow the same formats - 100% natural, low in sugar, suitable for vegans and gluten-free.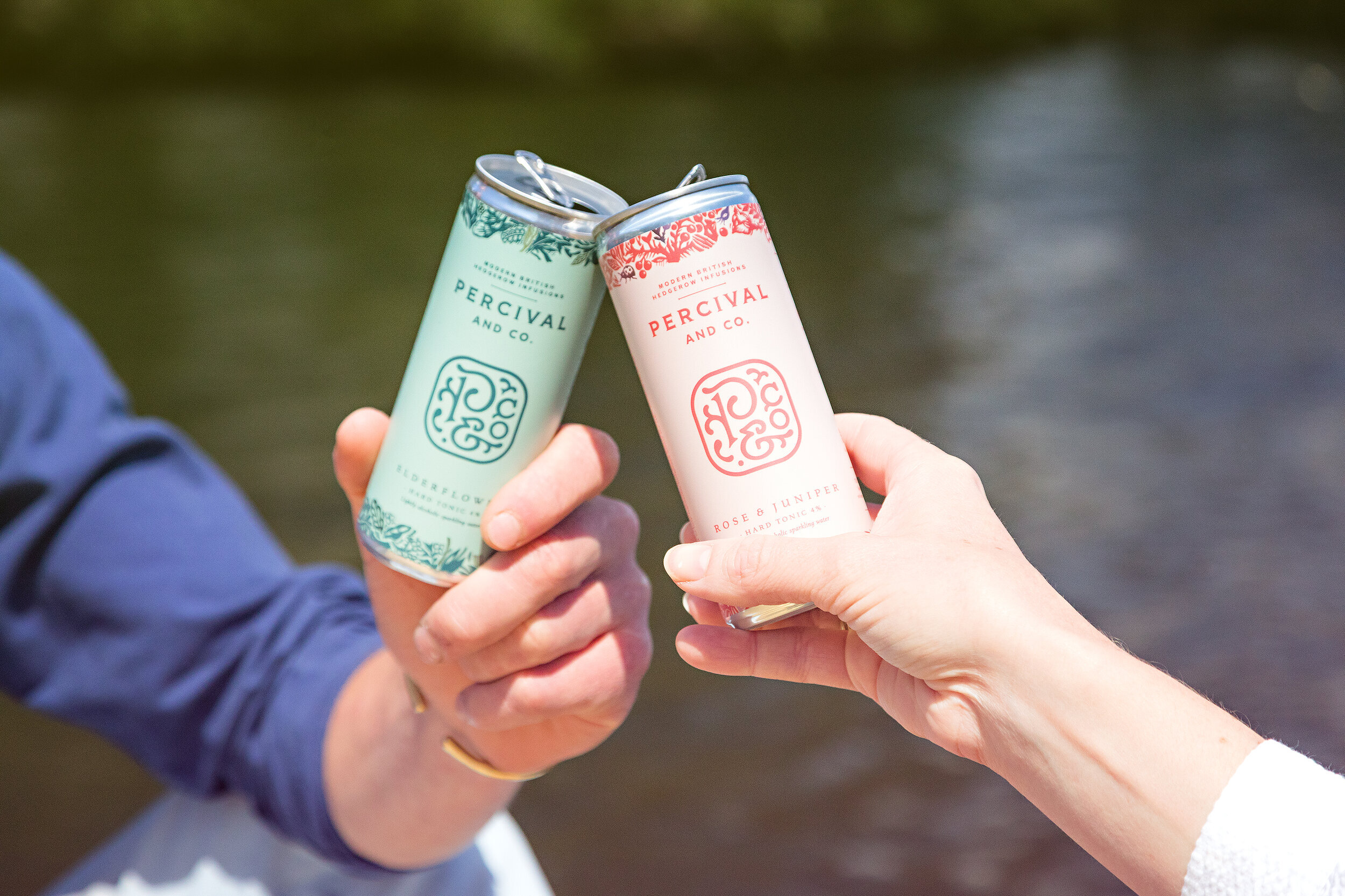 How did you get into the alcohol business?
We both love drinking and going out but wanted to do it in moderation - this led us to persevere in creating a 'better for you' drink.


What's the biggest challenge you've faced since starting out and if you could go back, would you do anything differently?
Our biggest challenge has been finding the right team to partner with on production. However we now work with super and supportive guys and have a great technical expert to guide us through the recipe and production technicalities.


What swayed you to produce a Hard Seltzer over everything else?
We were exasperated by the lack of low alcohol drinks available to order when we went out. Having spent the day eating healthily and taking exercise, we felt that there should be a drink available in the pub more in line with our other lifestyle choices. As non-beer drinkers, we were often faced with either wine or spirits, both high in alcohol and sugar. Percival & Co Hard Tonics are our answer to the problem.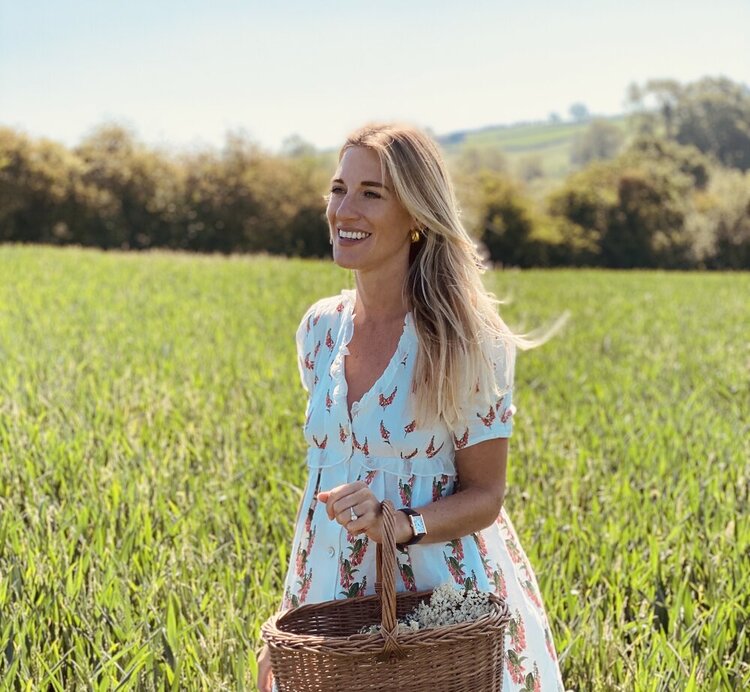 What do you think about the hard seltzer revolution and what do you think's fuelling it?
Viva the revolution! The UK is on the cusp of a seltzer phenomenon led by people becoming more aware of how they look after their bodies, wanting to keep healthier, fitter and be more mindful. Hard Seltzers, in their super-convenient can formats, sit perfectly with this new way of thinking, being low alcohol, low sugar and better for you.


Are there any other forms of RTDs that tickle your fancy? and would you ever branch out?
We're a big fan of Dash - they've transformed the sparkling water category with great product innovation. The peach flavour is our top tipple.


What does the future look like for you as a company?
Watch this space for more hedgerow-inspired product launches!


Bourbon Biscuits or Custard Creams?
Bourbons - better for dunking!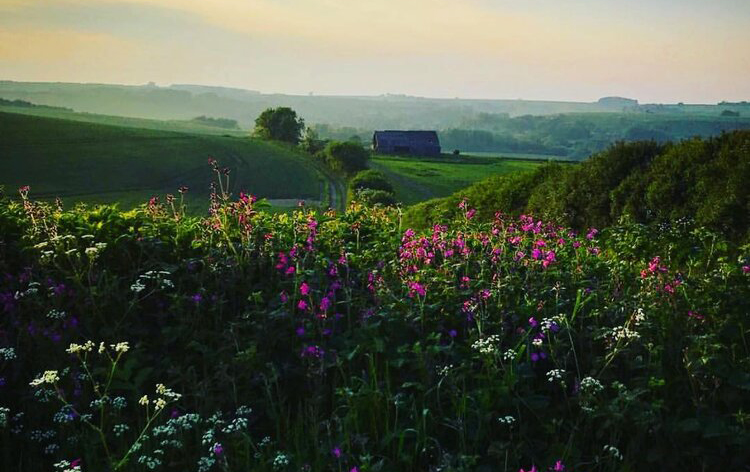 There we are then, a little background on the team at Percival & Co Hard Seltzer! When I came up with the concept of Seltz Store it was to try and bring brands like Percival & Co to the masses and allow people to sample some of the smaller producers of UK hard seltzer that they may otherwise have never discovered. If you've not tried this delightful trio then why not choose them as part of your own bespoke mixed hard seltzer box here?