The first of the series! Introducing our meet the maker blog posts. This is where we take a deep dive into the lives and background of some of our favourite hard seltzer brands!

It's easy to forget whilst sitting back sipping on your drinks that behind that label is a story of varying sacrifice, huge desire and without a shadow of a doubt, blood sweat and tears! The small hard seltzer brands have it tough. Starting a business is hard enough but chuck in the fact this is an entirely new drink category and suddenly you're really up against it.
Part of the reason I launched Seltz Store was to allow people from around the UK to discover a huge variety of seltzers from brands big AND small without needing to commit to buying big multipacks or rely on those pesky supermarkets. This blog series is dedicated to those smaller guys and will hopefully go some way to highlight how awesome each and everyone of them is.
To kick things off I caught up with Rob & James from Arrowtown Drinks. Handily they only live down the road from me in sunny East Sussex. When it comes to supporting small businesses it doesn't get much better than supporting a local one so lets get into it!
What's your name and where'd you come from?
We're Arrowtown and we're based down in the sticks in East Sussex, just outside of Brighton. We've got a nice small setup, but some dodgy phone signal and wifi. I guess that's a price you pay for being surrounded by the countryside.
Who are the key individuals?
At the moment, it's still just us two brothers: Rob and James. Both of us are pretty fresh out of uni, so haven't got any background in the drinks sector which has made things interesting. Rob studied Business and the Environment at uni, so always wanted to start a business that combined the two elements. After graduating, he tried something similar to a hard seltzer which has brought us here. This involved binning off his real estate grad job, which of course went down well with the parents…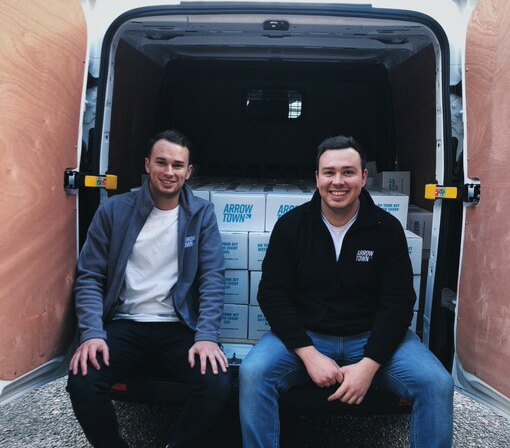 Tell us a little bit about your offering. Flavours, styles and why you picked them.
We currently have three flavours; Red berries, lime & elderflower and our recently launched tropical flavour hard seltzer. We started with red berries and lime and elderflower as they were common flavours which we would choose to drink ourselves. As for the tropical, we actually put this to a vote on our Instagram when we were weighing up the new flavour. We asked the people what they wanted, with tropical being the unanimous winner, before releasing it a few months later in August. We feel these three are now a nicely balanced combo and there should be something for everyone!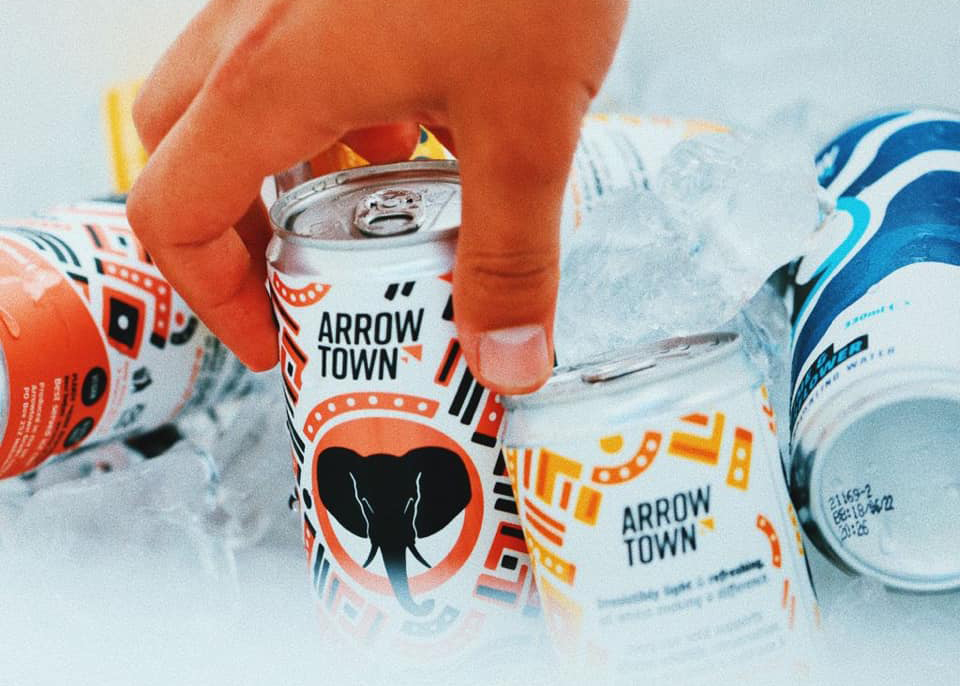 How did you get into the alcohol business?
We sort of fell into the alcohol business. Neither of us had ever planned on getting into drinks and it's definitely a big change from property and finance that we probably would've gone into. After spending several years at uni, we'd both grown tired of drinking the same, boring drinks that were also really unhealthy. Whether it was cheap cider or spirit mixed with some flat coke, we'd had enough. Then when travelling New Zealand, in a small town called Arrowtown, Rob tried alcoholic sparkling water. Light and refreshing, but healthier with a full flavour. This was the drink we were looking for. So, we set about doing some research and decided this could work in the UK. It was only at that point that we realised it was a billion dollar category in the US, but we took that as a good sign and decided to go for it.


What's the biggest challenge you've faced since starting out and if you could go back, would you do anything different?
The biggest challenges so far have definitely been on the production side. Unfortunately, Covid rolled in just as we were looking to launch last spring, which really hindered us. Production companies were at full capacity, there were can shortages, cardboard shortages, logistical issues. In short, it was a complete nightmare (and still is). However, we got through it and finally launched so that is all that counts! I don't think we would have done anything different, as every time something has gone wrong and seemed like a bad thing, it ended up working out for the best so we are definitely learning to roll with the punches and it normally works out just fine.


What swayed you to produce a Hard Seltzer over everything else?
It was just the realisation that this was the exact drink we were looking for. We wanted something healthier, so the fact that we could make drinks that were low in sugar and contained no sweetener was really appealing. Most importantly, it still tasted great though. We'd tried other "healthier" drinks on the market and found them either to be full of sweetener or just too bland. So, a hard seltzer gave us the perfect mix of being more guilt-free but also delivering the fuller flavour that we wanted.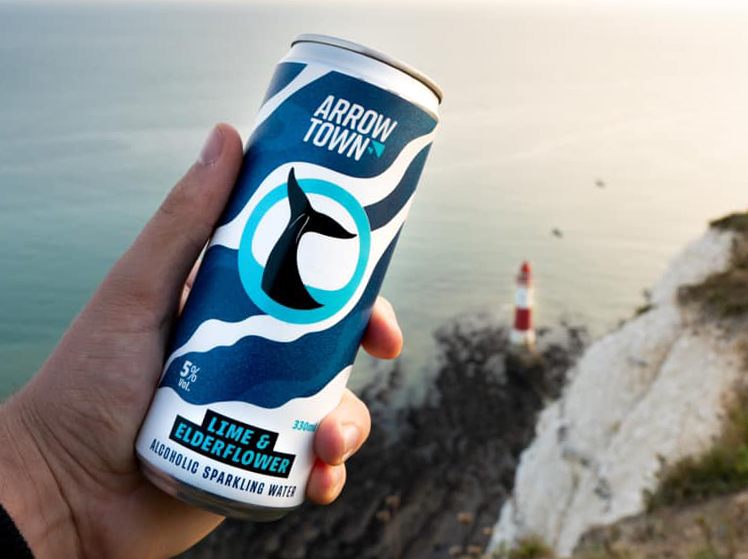 What do you think about the hard seltzer revolution and what do you think's fuelling it?
We think the hard seltzer revolution is great (that being said I think we've got enough competition now). There are a few key drivers behind its success. Firstly, it's well documented that people are more health-conscious and what you drink is a big part of many people's diets. So, the fact that hard seltzers are typically lower in calories, sugar and carbs compared to traditional drinks is really appealing to a lot of people. On top of that you have the convenience of a can, a drink that's light and refreshing, and also something novel for people to try. Everyone loves exploring new food and drink, so trying something a little different can be really enjoyable.


Are there any other forms of RTDs that tickle your fancy? and would you ever branch out?
Having got to know other brands over the last year, we've tried our fair share of RTDs. Probably our favourite is Punchy's Yuzu and Gin concoction. We're also partial to a nice canned cocktail. Who knows what we'll bring out in the future?


What does the future look like for you as a company?
In the future we want to continue growing the brand through new, exciting flavours and getting the drinks into more hands. We also have big plans to double down on our sustainability initiatives, so that our followers can make a bigger impact on our charity partners. We've recently begun tracking and offsetting our carbon footprint to minimise our impact on the environment and are looking for other ways to raise funds for our partners. In the more medium term, we want to start working towards becoming a B Corp too, to make sure we're also factoring in social and governance issues when scaling Arrowtown.


Bourbon Biscuits or Custard Creams?
Easy - Custard creams

So there you have it. A little background on the boys at Arrowtown. If you haven't already tried out their three amazing hard seltzers then hopefully you're now a little more informed as to where they came from and the faces behind the name.
Why not stick all three in your own bespoke hard seltzer box or grab a mixed case over here. As for my favourite? Well that's a tough one as I'm a real sucker for a berry flavour seltzer but the Arrowtown Tropical Hard Seltzer just about takes it for me with this one. The initial punch from the pineapple is great and it gets better the more you drink it!