To mark Halloween we thought it was only right to mix up a rather mysterious-looking hard seltzer cocktail. This bubbling purple brew is sure to impress your fellow witches and one you can whip up in your cauldrons at home in no time! Halloween is a perfect excuse to knock up a few cocktails so we thought, why not get the seltzers involved for those extra bubbles? This 'Witches Brew' cocktail idea works a treat with just about any of our citrus hard seltzers. They really bring out the purple in the butterfly pea powder and further enhances that colour change as you stir.
The
Witches Brew Hard Seltzer Cocktail
This Hard Seltzer Cocktail is pretty perfect for any occasion to be honest but it works wonders at Halloween and is pretty simple to put together. A hocus pocus purple cocktail made with the perfect blend of spine-chilling ingredients...
Author: Seltz Store
Prep Time: 4 minutes
Makes: 1 drink
...
Ingredients:
Citrus Hard Seltzer of your choosing

Double Shot of gin

Single Shot Blue Curacao

Single Shot Lemon Juice

Butterfly Pea Powder (to mix in the gin)

Plenty of ICE
Method:
Fill a highball glass with crushed ice. Next, add Blue Curacao and follow with the Lemon Juice. Separately you should mix up a dash of Butterfly Pea Powder and your gin. The Pea Powder is completely optional but this will give the cocktail its trademark purple colour (and be responsible for the amazing colour changes as you stir.) Once in you simply top with your hard seltzer to finish. Top Tip: Pour all of the ingredients gently, especially the hard seltzer as otherwise, the drink will not layer properly. If you've got a heavy hand then pour it over the back of a spoon. Once the glass is full, server and enjoy. (Broomsticks are optional)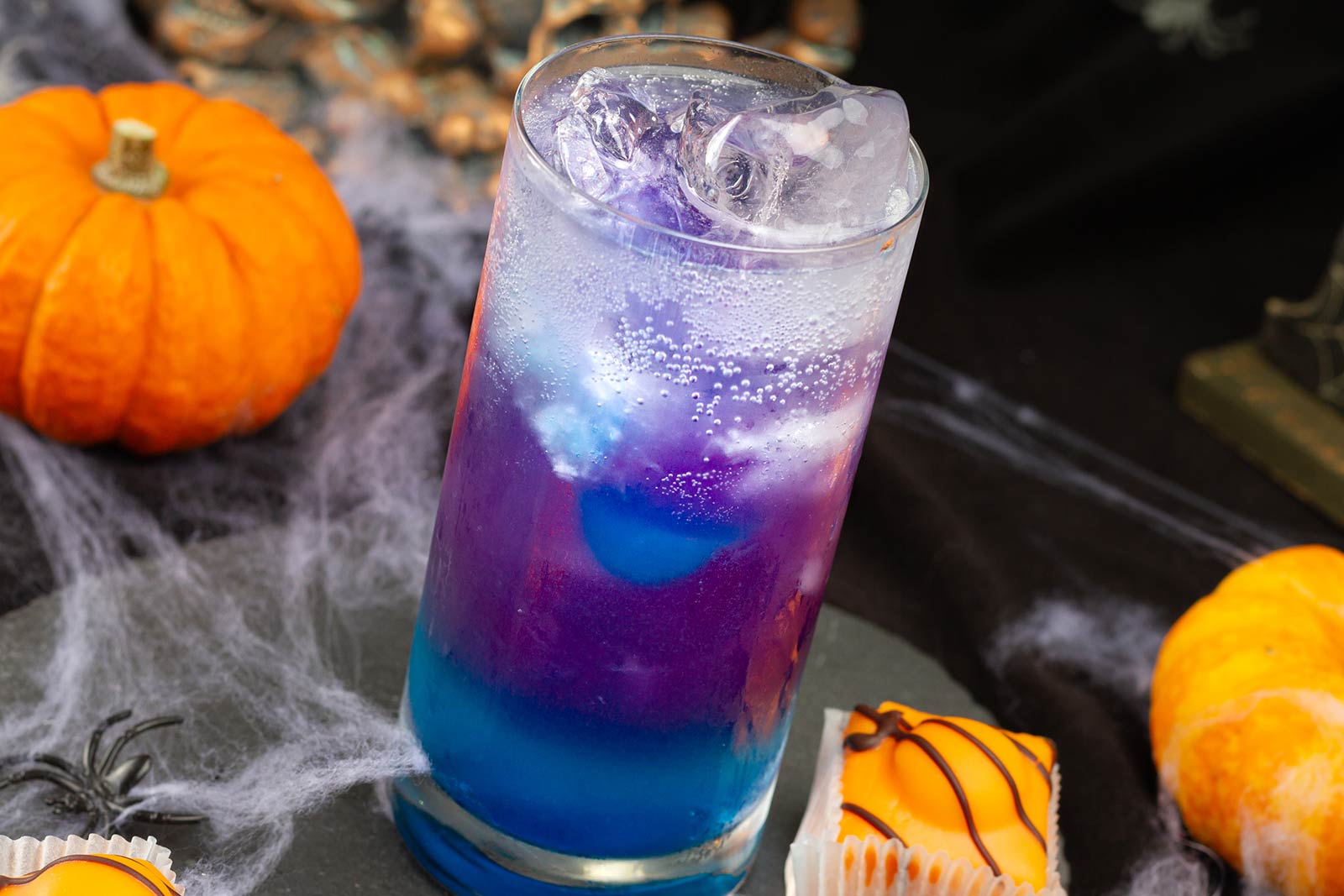 This eerie masterpiece is a doddle to make and the perfect way to spike those cocktails with your citrus hard seltzer. The perfect Halloween drink idea. A few of these and you'll be under a spell in no time! Feel free to make a few of them and enjoy with some pals. Hard Seltzer Cocktails are always better with friends.
Try it out at home and tag us in your efforts on Instagram so we can judge your mixology tekkers.